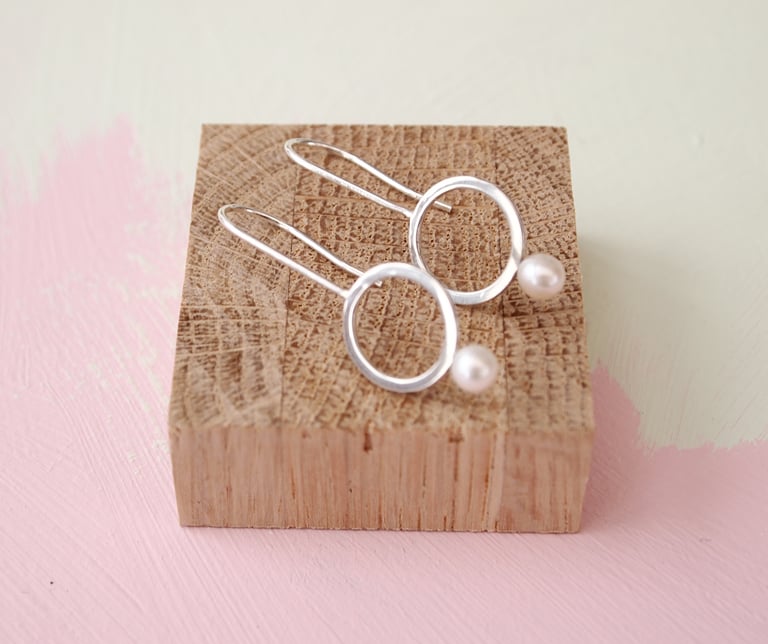 sterling silver earrings with a freshwater pearl.
these very simple but beautiful earrings are just wonderful.
the circles are made from square wire which contrasts perfectly with natural round of the pearl and the round wire of the earwire.
the flat of the square wire gives a surface for the light to reflect off giving them a little sparkle.
they are made in a traditional jewellery workshop by hand. they are cut from wire metal and formed with files and a hammer.
each pair will be ever so slightly different as they are made with TLC by an actual person!
they measure 34mm top to toe
the circle is 1.2mm
the freshwater pearl is 4mm