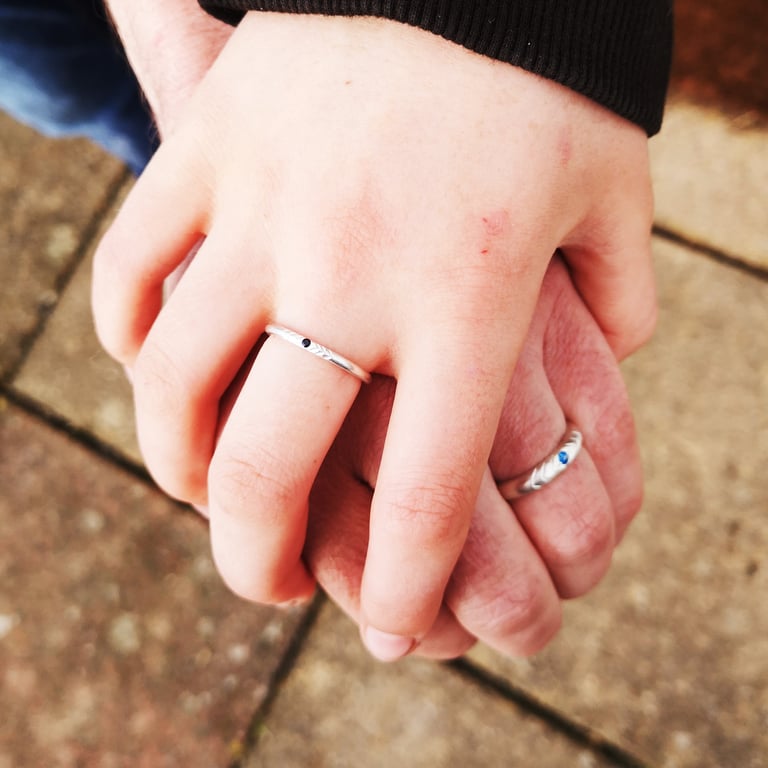 Father and Child Ring Set
A beautiful set of rings for father and child.
Hand made in Scotland these rings are made to order and set with your beautiful birth stones of choice.
The idea was to create a collection of pieces that were similar in style but each one different to bring you closer to your loved ones.
Both rings are made from sterling Eco silver. The mother ring had a D shaped band and the daughter a round band, each is formed, hand engraved, and set before finishing with a satin polish.
The metal I use is Eco Silver which means it is made from metal that is not mined. Using this metal means that the ground is left untouched and existing metal that is in circulation is reused.
The rings are a great idea for Father's Day, your Daughters Birthday, or just as a gift to say how special someone is.
Dimensions:
The adult ring has a 3mm D shaped band with a 2.5mm stone
The child's ring has a 1.8mm round band with a 1.5mm flush set stone.
When ordering please include stone choices in the 'notes and instructions' at the check out.