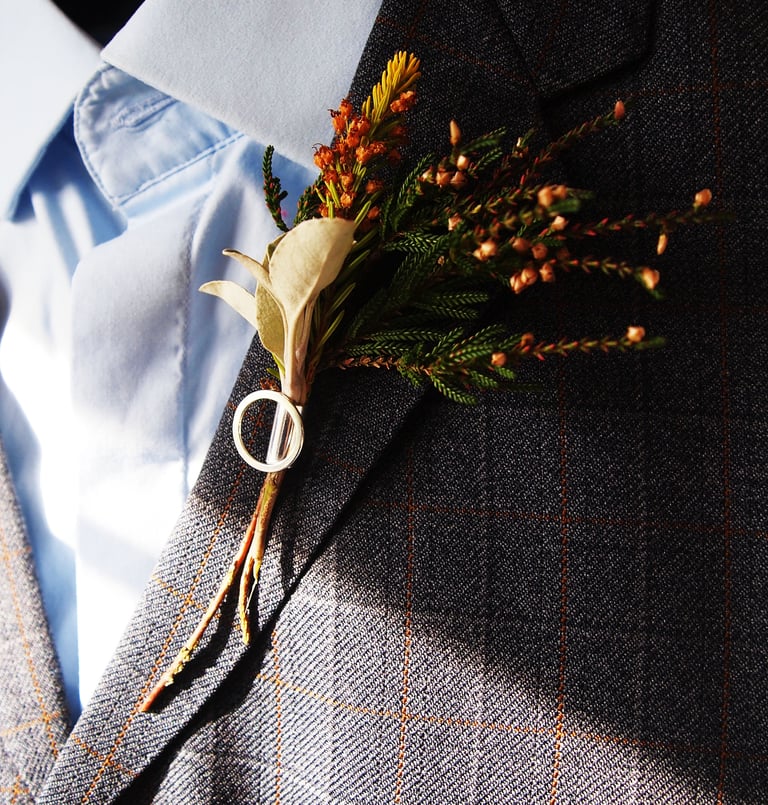 So, this is a fab wee pin.
Traditionally men would wear flowers on their lapels at weddings and fancy doo's but this pin is for everyone, It is for men and women. It's a great gift for your friend's birthday and It's a great gift for Father's Day. It's good for a wedding but also good to wear all the time!
The Lapel Pin holds flowers, foliage, feathers, twigs, bits of paper pipe cleaners and anything else you can think of to stick in there.
The thing I like best about it is that it changes. Everyday you can add something new, two days will never be the same.
It is made of sterling silver so I think of it as a piece of jewellery, like a brooch.
It measures 16mm and has a secure fastner on the back.