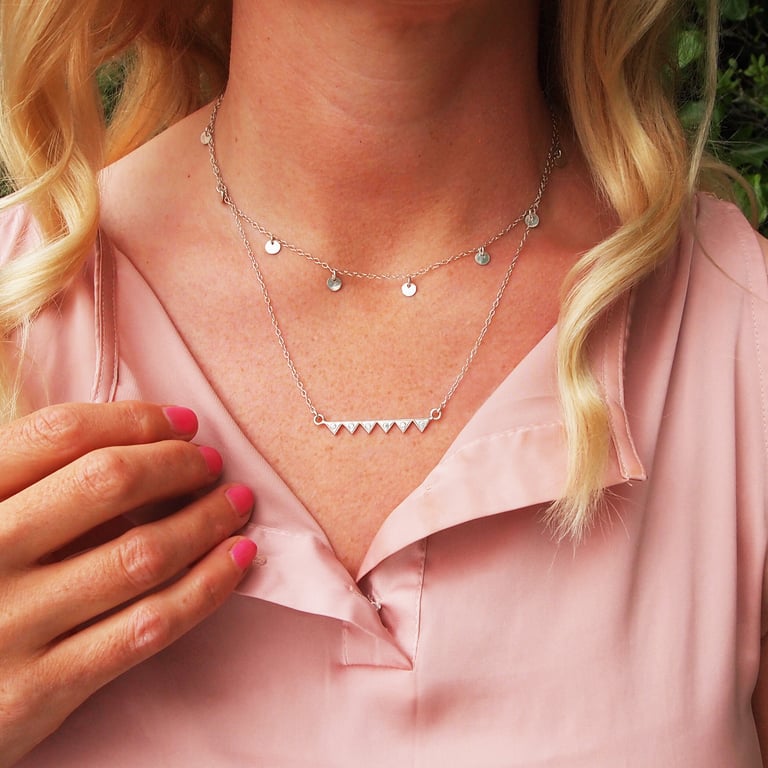 The Juliette Necklace is an easy to wear design that has a lovely double strand chain giving the appearance of multiple necklets.
I've set 6 lovely sparkly stones on a solid sterling silver flag style bar. I hand make each component with saws and files making this a truly unique piece of jewellery that will be in your collection for years to come.
The necklace is made from solid sterling silver. It hangs on an 18inch trace chain with 6 silver discs and flag design.
The stones are 1.5mm cubic zirconias gipsy set and embellished with a mill grain edge to make it sparkle.
This is a great piece of jewellery, perfect for birthdays, graduations and special occasions.