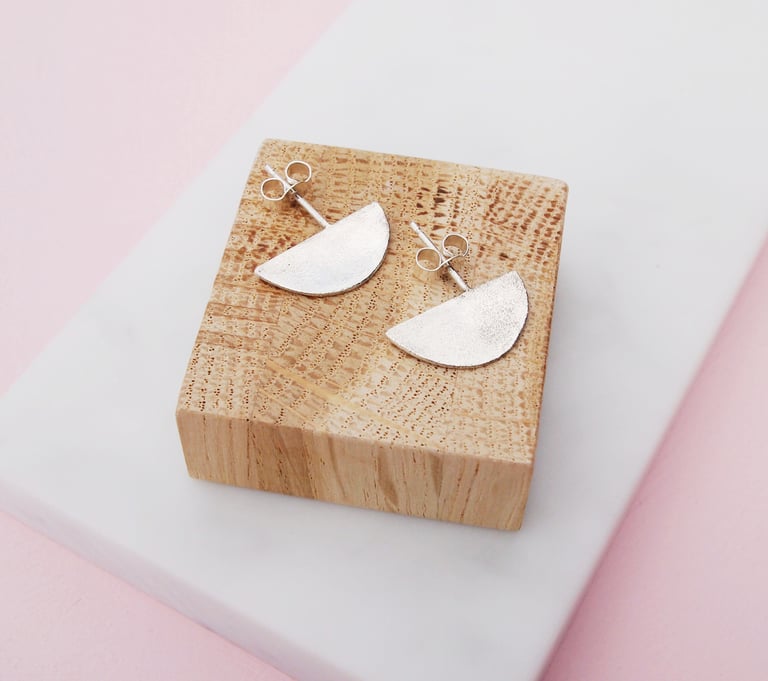 A very stylish pair of sterling silver studs.
These simple but elegant half moon earrings are handmade from sterling silver.
they are made in a traditional jewellery workshop by hand. they are cut from sheet metal and formed with files.
each pair will be ever so slightly different as they are made with TLC by an actual person!
they measure 18 mm x 8 mm
the earrings are solid sterling silver