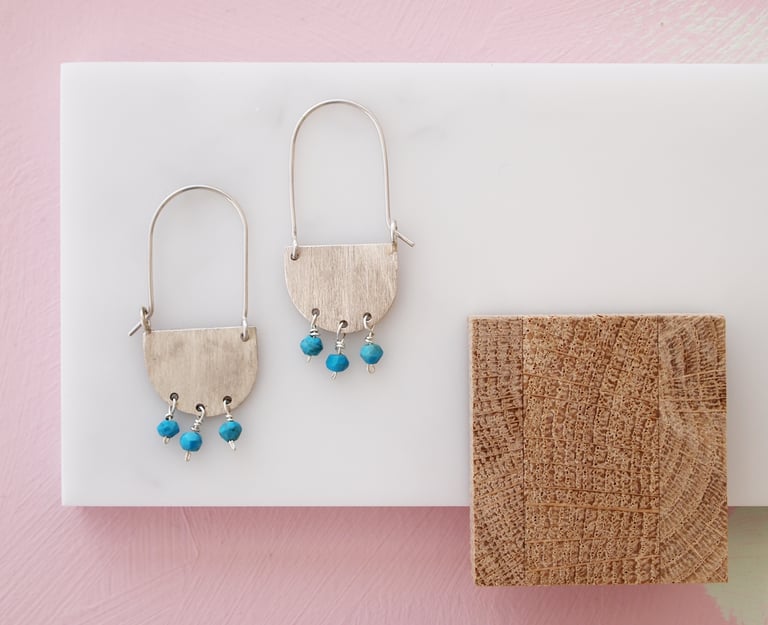 half moon and turquoise drops
these earrings are made from sterling silver sheet. they are cut to shape, drilled and finished with a brushed texture.
they each have 3 turquoise beads wired onto the bottom to give a bright splash of colour.
they are made with a traditional closure where the wire passes through a loop to create a safe lock.
they are made in a traditional jewellery workshop by hand. they are cut from wire metal and formed with files and a hammer.
each pair will be ever so slightly different as they are made with TLC by an actual person!
they measure 36mm top to toe
they are 1.8mm across
the half moon measures 1.4mm deep
the turquoise beads are 4mm rounds.