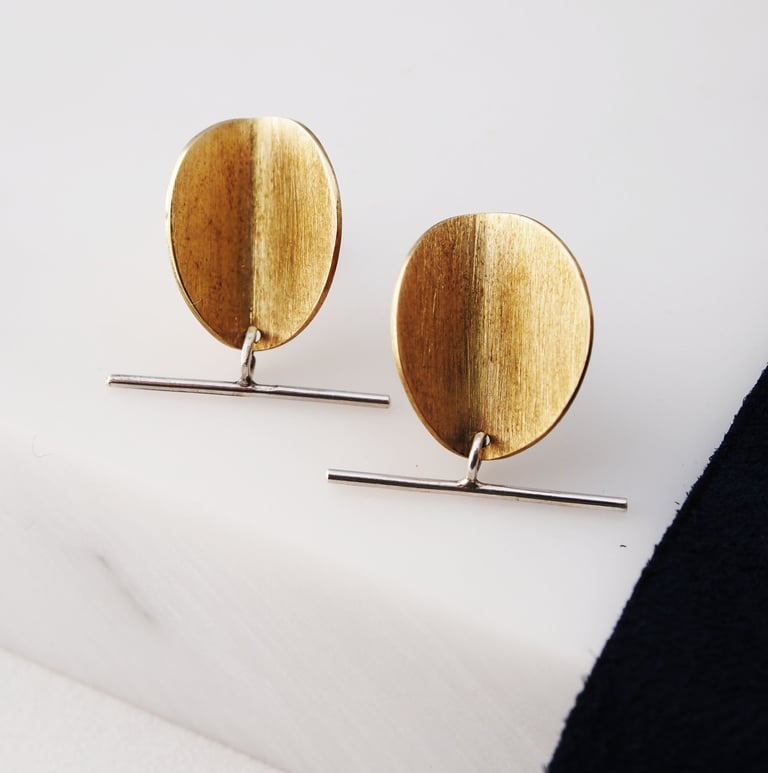 Round brass studs with sterling silver bars.
The Electric Disc Studs are part of the Electric Collection. The collection is a result of a study of over-head power cables in the surrounding area.
The earrings are made from sheet and wire metal. I shape, cut and form each pair by hand. The post on the back of the earrings are made from solid sterling silver so if you are allergic to nickel you will be fine to wear these.
2 CM x 2 CM