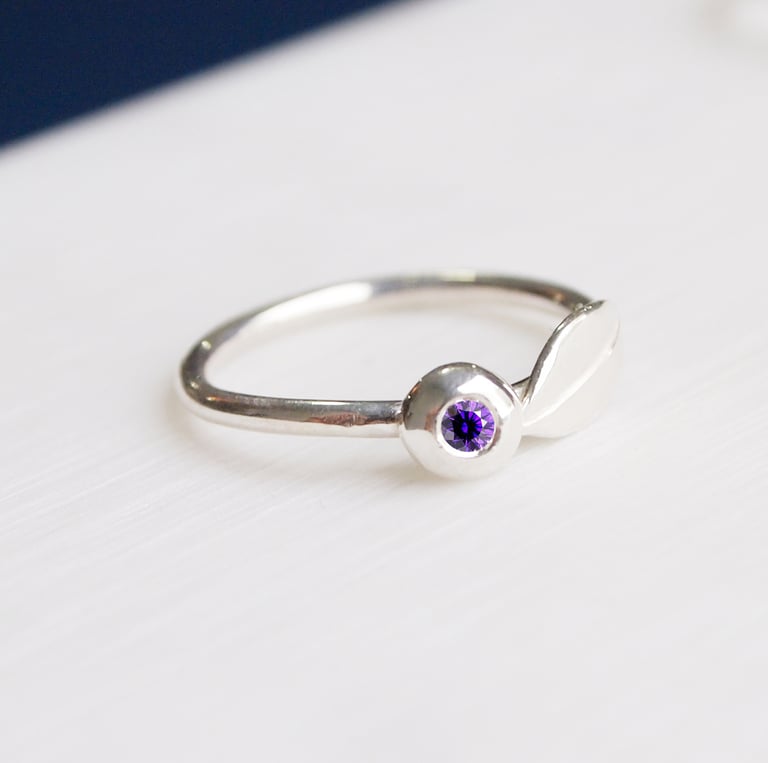 Start your daughters life long love of jewellery off with this sterling silver hand made leaf ring.
It has a delicate leaf and stone design that is easy to wear and looks lovely.
The piece has a flat design so your daughter can wear it without snagging or catching.
My daughter asked for a ring for her 9th birthday, we sat down together to design it and this is what we came up with. A piece that is pretty, sparkly and easy to wear on a daily basis.
It's going to be a nice keep sake that will be passed on down the line.
The ring is made to order so If you know your size just let me know otherwise it comes in a standard size that usually fits a girls finger aged 9 - 11.
Sterling silver with CZ gem stone.