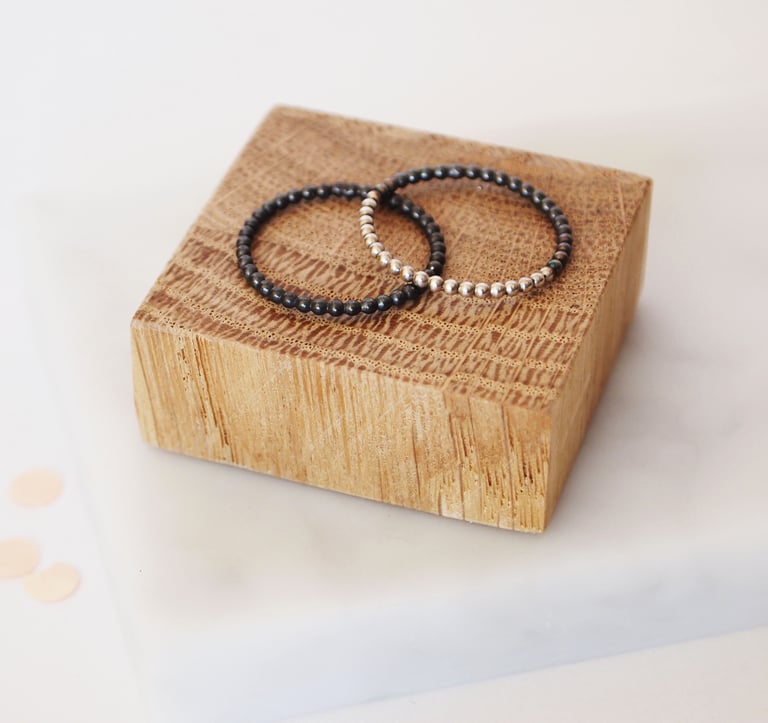 Black And White Stacking Rings
The black and white stacking rings are pretty, delicate and are very easy to wear.
You can choose the finish on these rings. You can have 2 black, 2 white, one of each, one black and one half and half. Its completely up to you!
The Oxidised finish will age with time and wear, polishing the metal to a silver shine. If you would like your item re-blackened please get in touch.
Made from sterling silver in a small workshop in the Sidlaw Hills in Angus, Scotland. These rings are made using traditional silver smithing techniques by heating and forming Sterling silver wire.