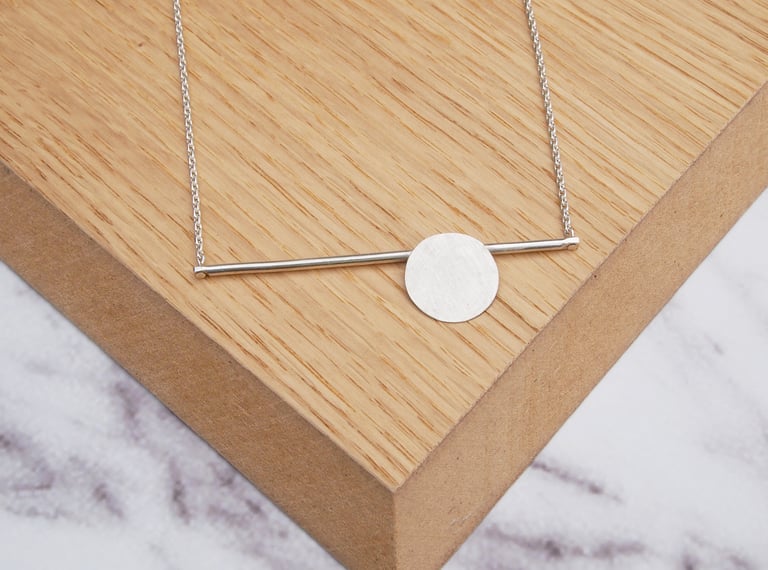 A beautiful and modern necklace that is simple and minimal.
This necklace is made in a traditional jewellery workshop by hand. It is cut from sheet metal and formed with files and a hammer. Each piece is made to order, it is made by hand, by me.
The necklace is solid sterling silver. It hangs on an 18 inch square diamond cut belcher chain. The circle is lightly brushed to give the round a contrasting finish to the polished bar.
7 cm bar,
1.8 cm brushed circle