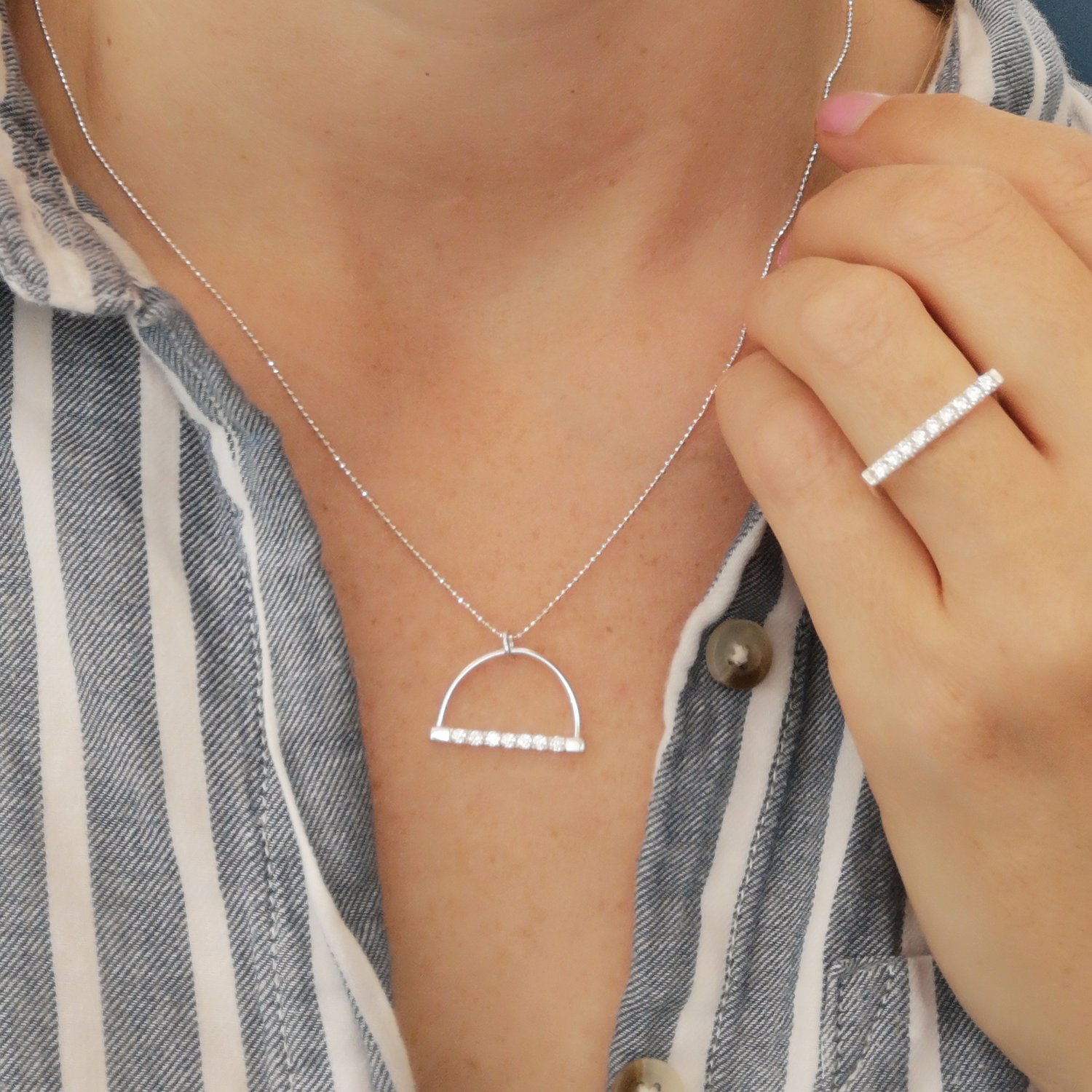 Set with seven cubic zirconia gem stones the Pave Bar Necklace is stunning.
The metal is cut, formed and polished then the seats for the stones are cut and finally the piece is set with stones.
The stones are round brilliant 8 hearts and arrows cut. Most stones are not cut with hearts and arrows, only the most expensive ones are cut this way, it is the best round cut for diamonds and significantly adds to the sparkle of the stone....and there are seven in this piece so it definitely sparkles!
The chain is diamond cut ball design, 16 inches long,
It is the perfect piece of jewellery that will look fantastic on a special occasion. Birthday gifts, wedding jewellery, mother's day gifts etc.